Staying in a Zagreb Garret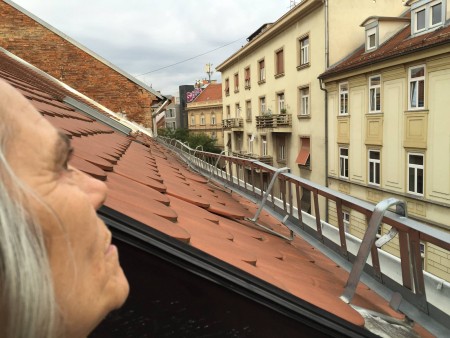 Our Airbnb host is a young, starving actor who carved a studio apartment out of the attic of a several hundred year old building. It's so tight that Geni bonked her head on the roof framing when she stood up from the toilet. It's got two bare bulbs hanging from beams, 2 lamps, 2 twin beds pushed together for a queen, it's up 3 flights, past a gate and 5 doors, requires 3 keys on flimsy locks from the 1940's, and skylights for windows.
We called it home for two nights.
Pictures are the view from the skylight, wall art, view from the kitchen table to front room, the other side of the attic.
$38 per night.
---