Commander Morrow ordered Victuals Crew to shop for food so we can save money.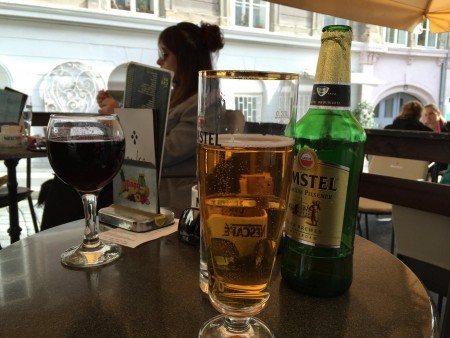 Crew sustenance while on victuals mission:
Coffee stop. 2 kava (between espresso and coffee), $4
Beer/wine stop. 1 glass wine, 1 beer, $4
Lunch. 2 big plates of food (enough left over for lunch tomorrow), glass of wine, 1/2 glass of beer (12 oz), $22
Tips (local rules are 5% if service was very good. Staff seem surprised to get it. Commander often decides 5% is not enough. They seem embarrassed to receive more, but they take it. Silly American.)
Total: $28 or 191kn
Tips: $6 or 40kn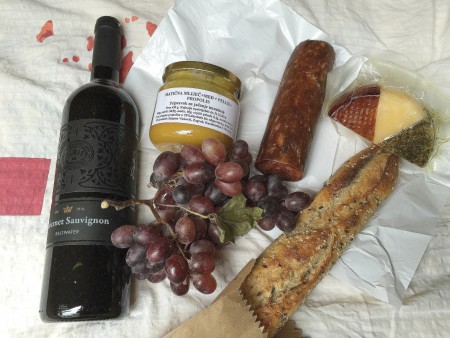 Shopping List
3/4 lb sausage $4.39
1 sesame baguette 96¢
1 bunch of grapes 58¢
3 flavors cheese wedge $6.44
1 bottle Croatian Cabernet Sauvignon $8.78
1 jar of honey $5.85
Total: $27 or 184kn
Commander declares mission a success. Zagreb, Croatia is cool. Swabie declares $2 beer is a good thing.
---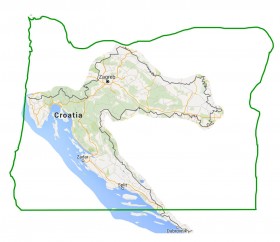 Here's a size comparison of Croatia to Oregon. We spent most of our time on the coast. That region of Croatia is about the same length as the coast of Oregon, but much more mountainous. And warmer. And they don't speak Oregonian.
---